A partnership to conserve Australian wildflowers
With over 1,300 Australian species nationally listed as threatened, we are taking action to safeguard our native flora. In 2021, we embarked on a three-year collaboration with WWF-Australia and Botanica by Air Wick to deliver The Rare Bloom Project™.
This project supports a national program of conservation actions including proactive seed collecting, germination trials, rapid flora assessments, propagation, reintroductions, and long-term seed banking of some of Australia's rarest wildflowers.
The collaboration aims to improve conservation outcomes for 120 of Australia's native wildflowers from fire affected and high-conservation-value areas, securing plants from the Australian Capital Territory, New South Wales, the Northern Territory, South Australia, Victoria, Tasmania and Western Australia.
In addition, Woolworths have committed to support conservation actions for a further three species. Click here to learn more about the Woolworths activations.
We are thrilled to be working with WWF-Australia, Botanica by Airwick, and Woolworths, to document fire impacts over time and collect, germinate and store seeds for use in ongoing research and restoration efforts. For more information on this partnership, you can visit the WWF-Australia and Botanica by Airwick websites.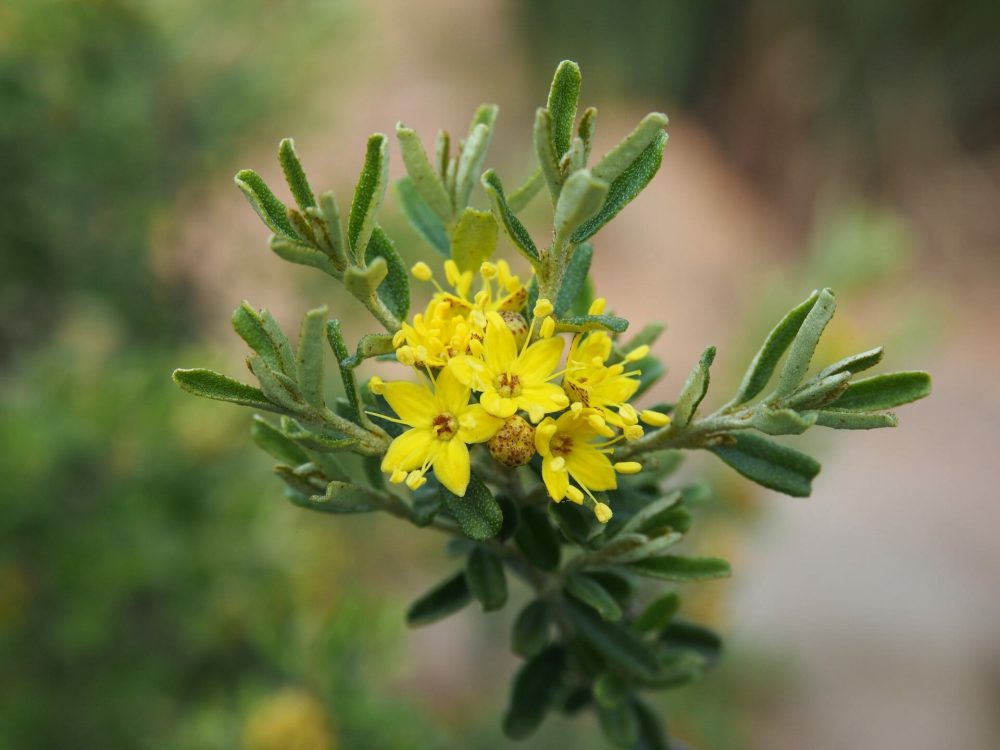 This video shows the journey the Bussell's Spider Orchid (
Caladenia busselliana
) has taken, growing from a small number of individuals to a small population. Read more on this orchid
here.
Project Conservation Actions
New seed collections act as increased insurance for Australia's native wildflowers against loss from future environmental crises.
Developing germination procedures for collections provides vital information to enable propagation of a species. Once it's known how to germinate a seed, seedlings can be grown and added to living collections in botanic gardens or re-introduced to the wild to supplement populations.
Flora surveys are crucial to determining vegetation conditions, population sizes, and the impact of pests and disease. The surveys provide seed banks and conservation agencies with new data about species recovery and informs future seed collecting priorities.
Thanks to generous support provided by Woolworths, this project has provided focussed conservation actions for three Endangered species. Read more about the work here: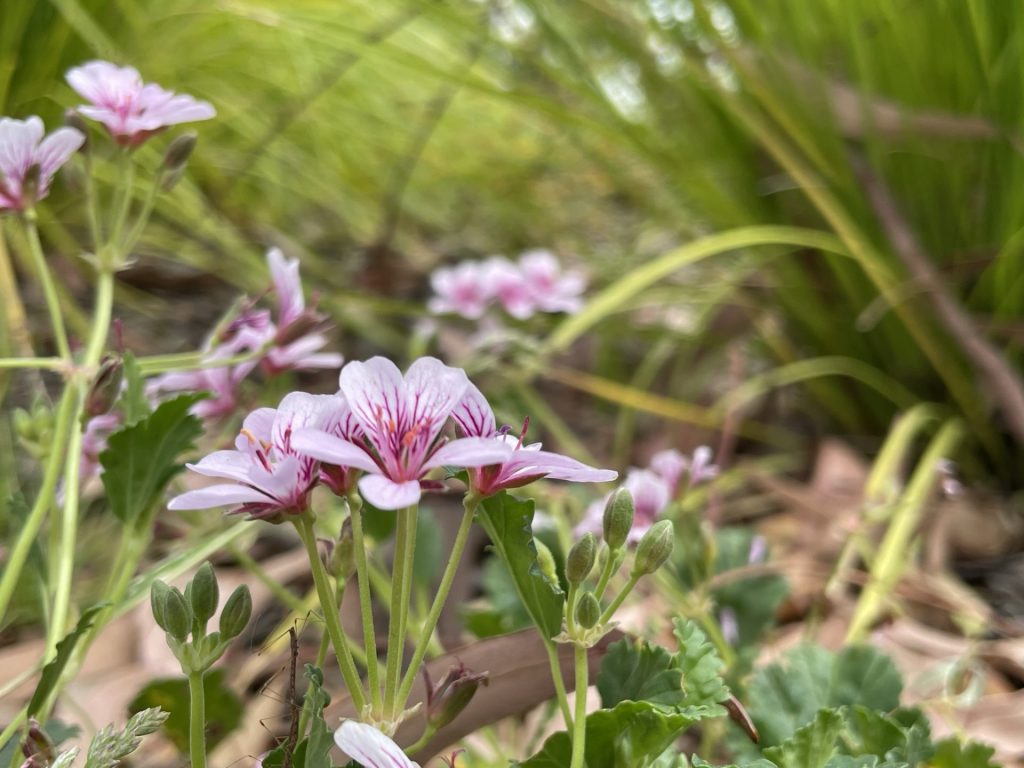 2023 activation: Omeo Storksbill
The endangered Omeo Storksbill (Pelargonium sp. Striatellum (G.W.Carr 10345)) is restricted to only four locations in NSW. It lives within a narrow habitat just above the high-water level of lakes and is threatened by grazing pressure in its habitat, infestation of invasive weeds, and land use changes.
In 2023, staff at the Australian National Botanic Gardens undertook a suite of conservation activities for this species. This included undertaking seed collections from wild populations for research and conservation banking; testing seed germination and propagation methods to develop the first documented seed germination and plant propagation protocols for this species; and propagating plants and establishing a living collections at the Botanic Gardens. A germination and propagation fact sheet for this species is available for free download here.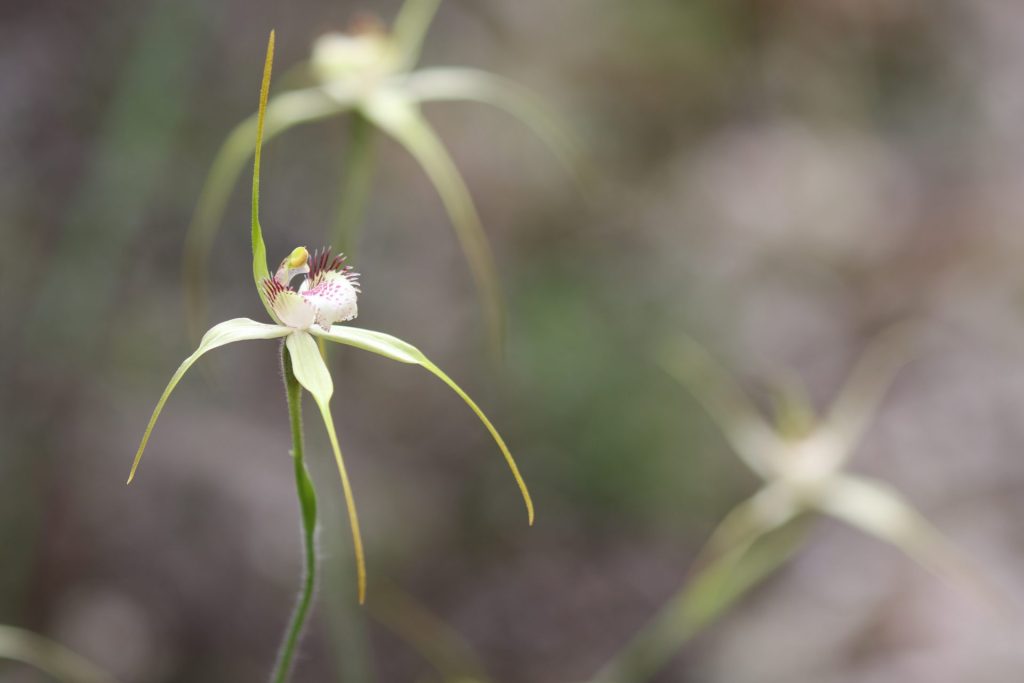 2022 activation: Bussell's Spider Orchid
The endangered Bussell's Spider Orchid (Caladenia busselliana) was previously known from just 13 individuals in the Busselton region of southwest Western Australia. Support from this project allowed staff at Kings Park and Botanic Garden to successfully germinate this species from seed that was collected in 1999.
The germinants were carefully nurtured in the garden nursery while habitat surveys were conducted to detect orchid pollinators and thus identify the right sites for translocation. When an appropriate site was located and the orchids were old enough, 216 plants were successfully translocated, safeguarding the survival of this species. A number of the orchids were also planted in the conservation garden at Kings Park as an education tool for visitors.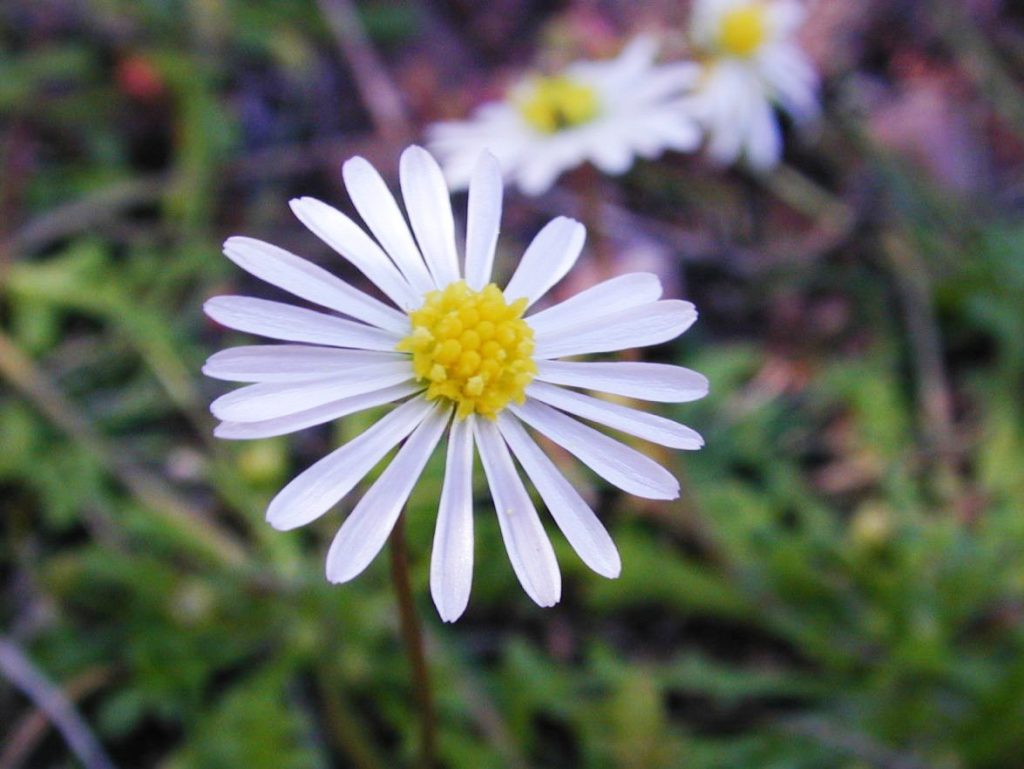 2021 activation: Corunna Daisy
The endangered Corunna Daisy (Brachyscome muelleri) is known from only one known location on the Eyre Peninsula of South Australia. It is threatened in the wild by invasive weeds and grazing by livestock, rabbits and goats.
To help conserve this species, seed that had been banked at the South Australian Seed Conservation Centre was propagated and 500 plants were established in a Seed Production Area at the Adelaide Botanic Gardens. The plants flourished, flowered, and produced over 55,000 seeds that were collected, banked and propagated again. An additional 250 plants were also successfully translocated into a South Australian Nature Reserve, securing a crucial insurance population for the species.
Funding from this project supported the development of educational videos by the Australian Network for Plant Conservation which show how seed collections are used for translocation, and how Botanic Gardens play a crucial role in conservation for Australian native plants. They are available to view below.
For each project that we deliver, our seed bank partners identify target species that they aim to collect. As with all environmental projects we sometimes have to adapt our plans as conditions change, but you can view our expected targets here.
Are you interested in native seeds, seed banking, or have questions about this project? Check out our contact page and read our Frequently Asked Questions.
The following ASBP partners are involved in this project.
Australian Network for Plant Conservation
The Australian PlantBank, The Australian Botanic Garden, Mt Annan, The Royal Botanic Gardens and Domain Trust
George Brown Darwin Botanic Gardens, Parks and Wildlife Commission of the Northern Territory
National Seed Bank, Australian National Botanic Gardens, Australian Capital Territory
South Australian Seed Conservation Centre, Botanic Gardens and State Herbarium, South Australia
Tasmanian Seed Conservation Centre, Royal Tasmanian Botanical Gardens
The Victorian Conservation Seedbank, Royal Botanic Gardens Victoria
The Western Australian Seed Centre, Kings Park, Botanic Gardens and Parks Authority
The Western Australian Seed Centre, Kensington, Department of Biodiversity, Conservation and Attractions