The Australian Seed Bank Partnership is an alliance of 14 organisations, bringing together expertise from Australia's leading botanic gardens, state environment agencies and NGOs. Governed by The Council of Heads of Australian Botanic Gardens Inc., we are working on strategic solutions to deal with the multitude of threats facing our biodiversity.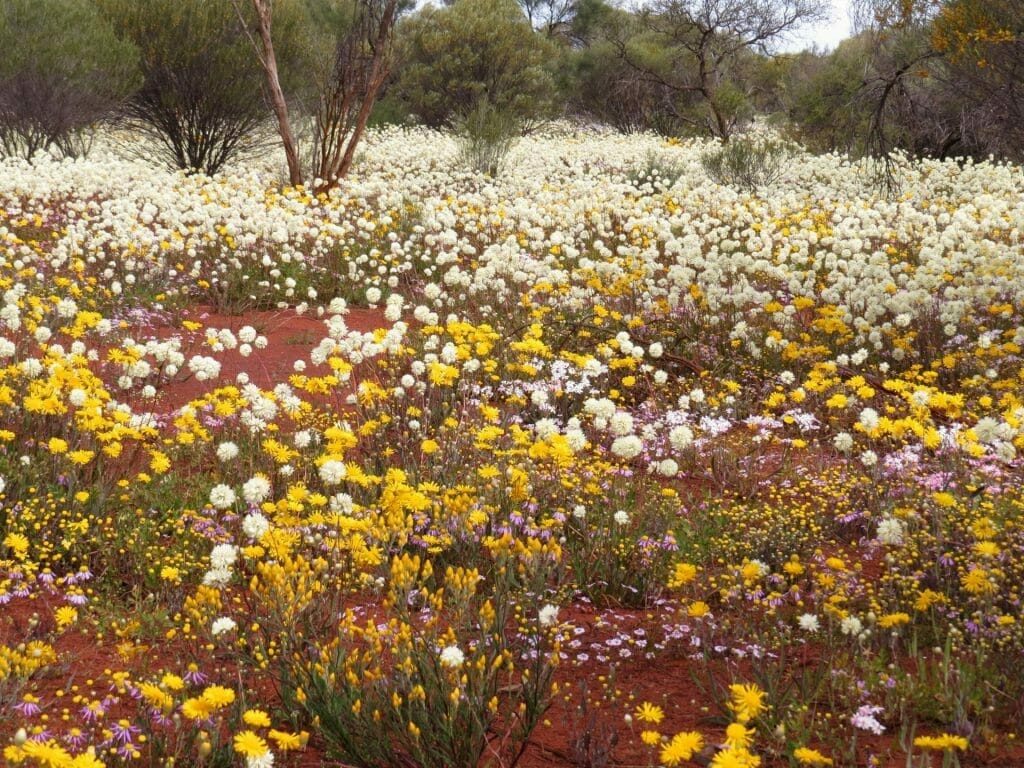 Our vision is for a future where Australia's native plant diversity is valued, understood and conserved for the benefit of all.
Our mission is a national effort to conserve Australia's native plant diversity through collaborative and sustainable seed collecting, banking, research and knowledge sharing.
The Australian Seed Bank Partnership is an alliance of 15 organisations and growing. It includes 10 conservation seed banks at Australia's leading botanic gardens, as well as state environment agencies, non-government organisations and the Millennium Seed Bank Partnership, Kew in the UK.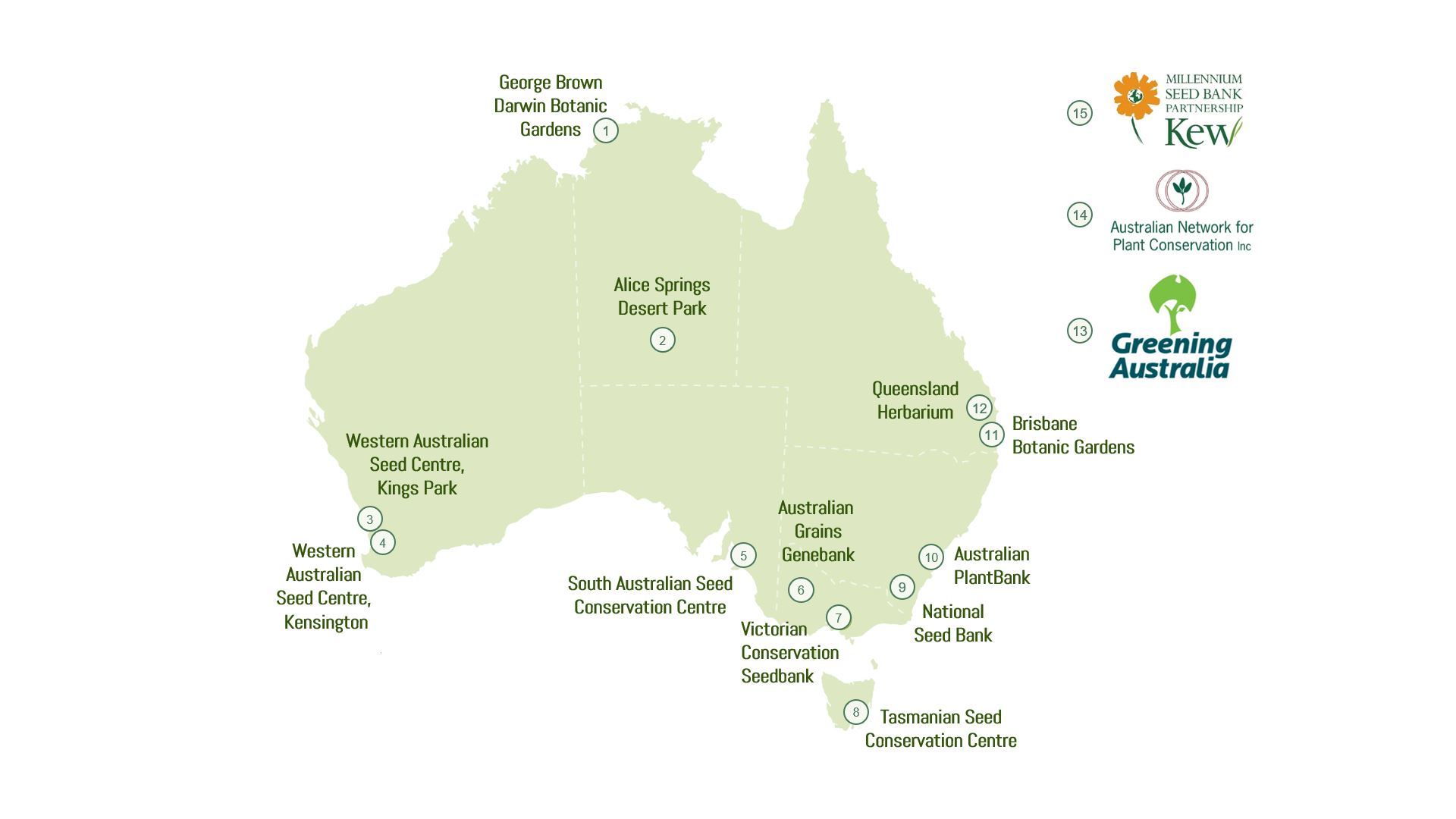 Building ex situ seed collections provides a resource for future use and an insurance policy for Australia's native plants and forests against threats such as myrtle rust and cinnamon fungus. Our Partners have already secured almost half of Australia's flora in conservation seed banks, including 67% of our nationally-listed threatened plant species.
Why is our flora so important?
We rely on biological diversity for fresh air and water, food security, shelter, medicines and a clean and healthy environment capable of adapting to climate change and other serious threats. However, in Australia more than 1700 species and ecological communities are known to be threatened and at risk of extinction at the state, territory and national level. These threats come in many forms such as habitat loss, fragmentation and degradation or invasive species.
To deal with the risk of plant diversity loss, we have created, for the first time, a formal alliance of nine conservation seed banks and three other flora-focused organisations that bridges the gap between policy makers, researchers and seed collectors, and on-ground conservation and restoration activities.